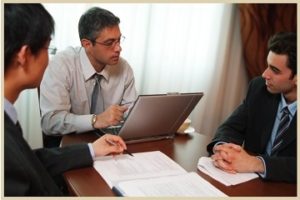 Experience Counts.   
It is difficult to imagine another law firm in Western Pennsylvania handling more defamation and privacy violation claims than us.  Every week, we are involved in new matters on both the plaintiff or defense side.   
Our 7 lawyer, Pittsburgh defamation firm regularly handle libel, slander, invasion of privacy, first amendment defenses, wrongful termination, breach of contract, and all types of defamation cases in state and federal court in Western Pennsylvania. We forward proceedings in Allegheny County, Beaver County, Butler County, Greene County, Somerset County, Erie County, and Lawrence County, Westmoreland County, and Washington County. Each defamation law attorney with us is admitted in the state and federal court.
Damage to your reputation can impact numerous areas of your life. Our skilled lawyers have experience in not only defamation law, but also unemployment compensation, employment discrimination, contract law, internet law, privacy, First Amendment rights, criminal law, and other areas relating to your unique situation. Our lawyers are intimately familiar with Pennsylvania state and federal law as the same apply in Western Pennsylvania. Many of our lawyers are graduates from Western PA law schools, including the University of Pittsburgh School of law and Duquesne University School of Law.
Chance are, your slander or defamation claim will not exist in a vacuum. You can benefit from legal expertise in areas beyond slander litigation. Fortunately, our firm also concentrates its practice in the following areas:

You should go with a lawyer firm that can advise about and address all the legal issues that you may face, or refer you to the lawyer who can. Our Pittsburgh attorneys are experienced in the areas of law where you will have questions, even if the question does not pertain directly to a false statement, defamation, slander, invasion of privacy, or business disparagement.
Call for a flat fee consultation today.  Click

here

to understand our fees.
—
No Calls, Use the Contact Form, Only
Emailing us does not create representation, nor can we respond to every email.  No representation will take place — nor should you rely on any statement on this site or by email — until we enter into a written agreement for representation. You should hire a lawyer ASAP, if not us, because you only have one year to both hire a lawyer and file suit for defamation, libel, or slander.